Reverend John Baptist AUSTIN: preacher, doctor, scientist and farmer.
John Austin was born at Hertford in England in 1799 and was well educated in medicine and the sciences. Later he became a school teacher and a regular Congregational preacher.
In the 1830's he spent much of his time preaching and teaching in villages near London and it was during this period that he probably became familiar with the small locality, Lashbrook, in Oxfordshire, for it was this name that he chose for his estate in South Australia.
Austin decided to move to Australia with his wife and eight children and therefore he bought approximately 500 acres of land from Roger Cunliffe, a London banker who was one of the original purchasers of the Macclesfield Special Survey. The family arrived at Port Adelaide on the ship Augustus on the 31st December 1843 after a voyage of 93 days.

Passenger Lists/Bound for South Australia (courtesy of SLSA and Diane Cummings)
Soon afterwards, on a hot summer day they travelled to Macclesfield in two spring carts over a bush track that was later to become the Adelaide to Macclesfield road.
Austin was assisted by Samuel Davenport to settle on his land. He promptly commenced farming but also made his services available for preaching and medical assistance in the community.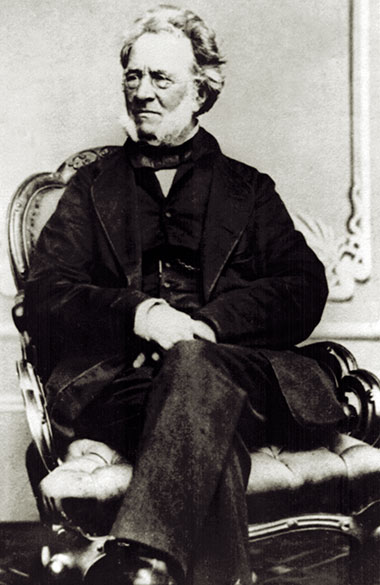 The Austins built a three room gum slab hut in 1844 on their property 'Lashbrooke', at Bugle Ranges. This was later replaced by a small stone hut. Then as farming and gardening became more prosperous, a large stone dwelling was constructed in stages.
The 'Lashbrooke' homestead today has a single roof that replaced the three hipped roofs, a return veranda that was built in 1937 and two additional rooms built in 1948. Its internal walls have been repaired in places but the external walls constructed from large blocks of local limestone and sandstone have remain unchanged for more than one hundred years.
JB Austin had wide ranging interests in the area during the period of more than thirty years he spent at Lashbrooke. He established the Congregational Church in Macclesfield, preaching places at Echunga, Mount Barker and Strathalbyn, and also a small chapel on Zion's Hill, Bugle Ranges.
He gave medical attention through-out the district, usually without fees, and he lectured frequently at social gatherings in the town. He kept informed about scientific matters in the world and was an enthusiast with a microscope, even to the extent of importing the first binocular microscope seen in the colony. He lived to be 83 years old and died in 1882, at Unley.
Read more about JB Austin at www.southaustralianhistory.com.au/austin.htm.