History Mysteries - can you help?
Here at the Macclesfield History Group we often come to a "brick wall", when not even Betty WHITE, our resident local historian, can attach a name to a face, or explain why it is so!
Perhaps you can solve a History Mystery involving our Macclesfield past?
Spurious hysterical (sic) reasons are accepted as well as the serious, but make sure we know which is which :) All submissions win a free thank you. If you can help then contact us by email at macclesfieldhistory@gmail.com, or our online form.
Occasionally we will add a mystery to this page, particularly if it is inherently interesting or someone has contacted us with a question.
---
The Macclesfield Hotel in Venables Street once had TWO chimneys, but now only has one!
Why, when and how?
If you can help, contact us by email at macclesfieldhistory@gmail.com, or our online form.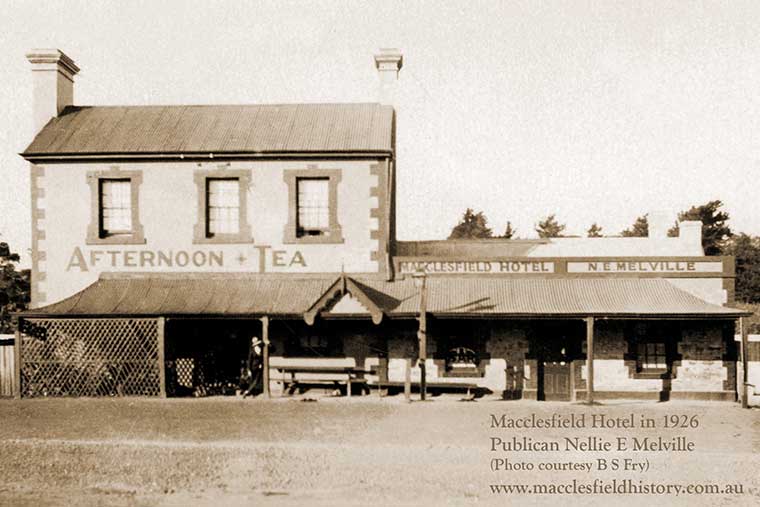 ---
Fred KEAL, a prime mover of the annual Gravity Festival, website here, Facebook here our page here, was bemused when arriving at his new Macclesfield residence, in Lutterworth Street. Nothing to see here? But Fred was born in Lutterworth in rural England!
In his own words: I have high hopes of discovering why a small town, in England where I was born, ended up giving its name to a street in South Australia. If you look up Lutterworth you will find it proudly boasts the translation of the bible from Latin into English and the invention of the jet engine as its most notable achievements, but I fear they are both as a result of geography.
John Wycliffe was the vicar of St Mary's Church, Lutterworth, in 1382 when he translated the bible, but he wasn't just a minor cleric in a small town doing a good job. He was a very clever man with a Cambridge education and a taste for progress. So the church put him in the most obscure place they could find in the hope he would lose interest. The rest is history.
Frank Whittle went to the air ministry in the 1930s with his idea for the jet engine and, when an obvious pressing need to win a war was identified, he was installed as far from German bombers as possible in a small town right in the middle of England!
So he wants to know, and so do we, why is it called Lutterworth Street? Was it derived from Lutterworth in England? or an early settler?
Many street names are those of the first arrivals, particularly those associated with Davenport, such as Luck and Cunliffe. But apparently there is no Lutterworth person to be found.
If you can help, contact us by email macclesfieldhistory@gmail.com, or our online form.
And by the way, the next Gravity Festival, or Gravfest for short, will be held on April 8/9, 2017. Visit the Gravfest website here for more information. And we will be there.
---