Football (Australian Rules)
See Hall of Fame - Macclesfield Football Club 13 Aug 2017 added 7 Dec 2017
---
Fancy Dress football match postcard
To begin this section of the website, here is an old photograph that Betty found that is related to her family background in Macclesfield. We don't know the date, but perhaps the stamp might give someone a clue?
Some blackened faces, in the same photograph as aborigines, show some prevailing attitudes at the time that would not be acceptable today.
The photo has been left close to its original condition, with only some obvious spots deleted.
Click on the image to see an enlarged version, then "back" to bring you back to this page. Perhaps you can recognise an ancestor.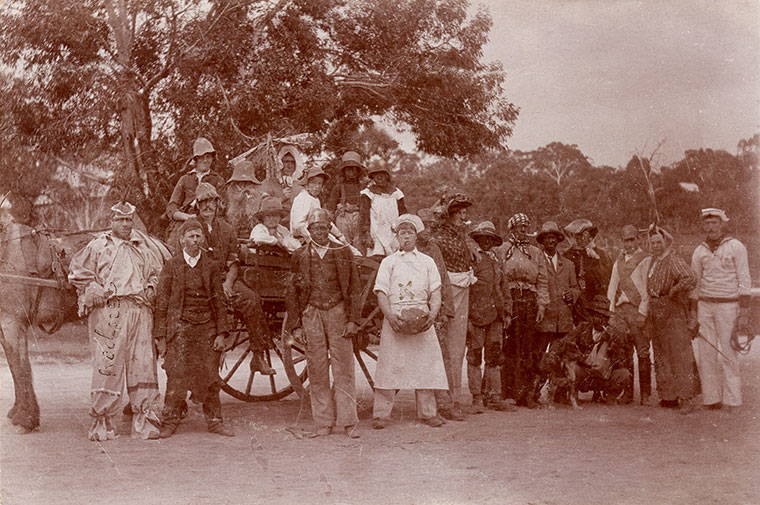 Fancy dress football match postcard. Click to enlarge.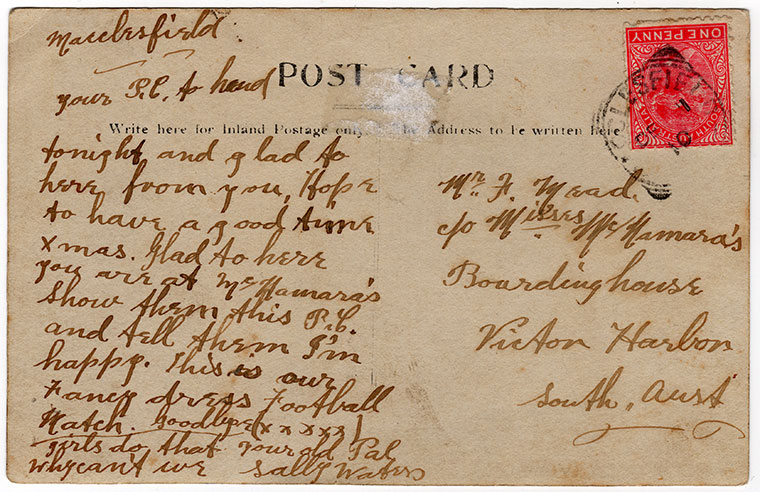 The back of the postcard.