The Billion Bees Foundation
Four-year-old's Curiosity Sparks Biodiversity Initiative: The Billion Bees Foundation
By Gita Sankaran|August 31st, 2021
Link: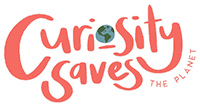 Email: hello@curiositysaves.com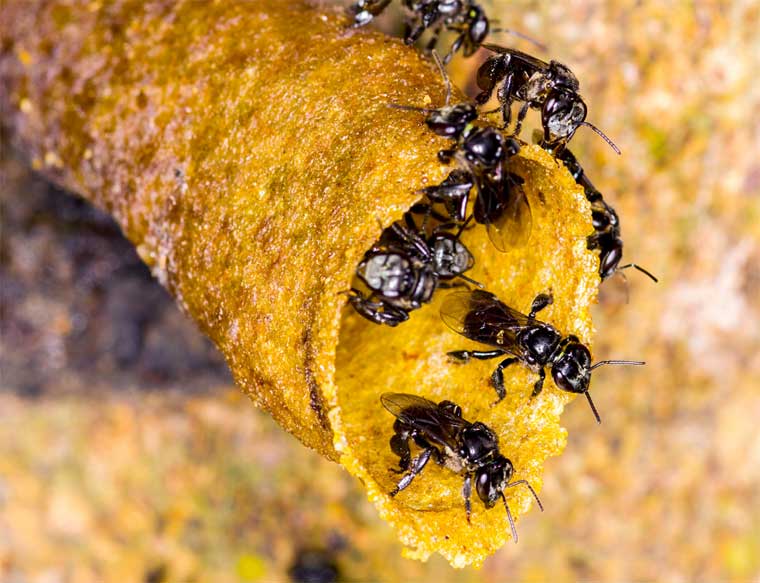 Curious four-year-old Edoardo Russo's fascination with insects was the inspiration behind his dad Saverio's Billion Bees Foundation, a Sydney-based charity focused on propagating Australia's native stingless bee population.
"At first, I thought I'd get Edoardo some ladybugs as a birthday present," says Saverio. "But I realised that if I let the bugs loose in the yard, they'd fly away. And keeping them indoors would mean an artificial environment for them and a lot of maintenance work for us."
"I then came across native stingless bees at an Aboriginal culture workshop," he adds. "So, I decided to get Edoardo some bees instead. The beehive could stay in the garden as it doesn't need any special care. In fact, the less you interfere with bees, the better."
"This got me researching the topic of bees, and I got hooked," Saverio confesses with a laugh. "Now we have over 34 hives in our backyard, and the Billion Bees Foundation followed on from there."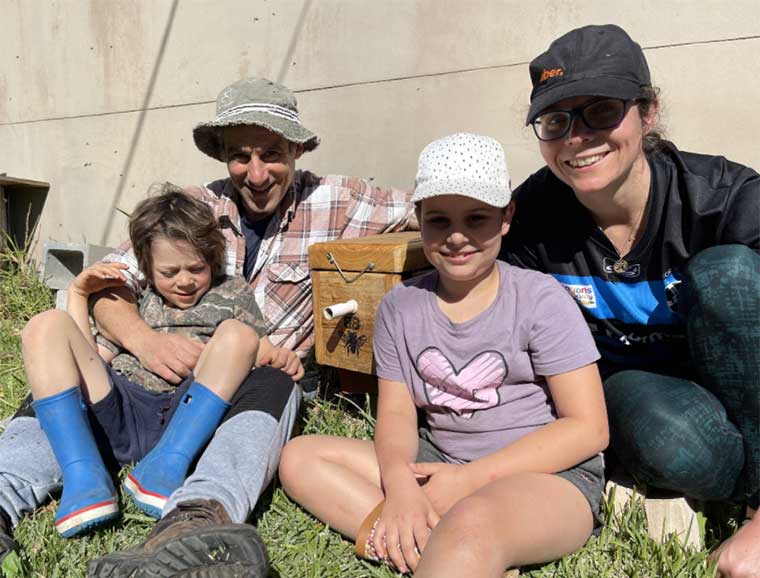 Edoardo with his dad Saverio, sister Sofia and mum Amber, and a custom-built, heat-resistant beehive.
The Foundation registered as a charity on 10 January 2020, with a vision of 'Giving nature back the upper hand' and a mission of bringing one billion bees back into the local environment within the next 10 years.
This was timely because the Black Summer bushfires of 2019-20 devastated more than 1 million hectares of land in eastern Australia, with a tragic loss of life and habitat including that of billions of insects.
| | |
| --- | --- |
| Endemic stingless bee Graham Wise from Brisbane, Australia, CC BY 2.0, via Wikimedia Commons | |
The project received seed funding from the Australian government's investment in bushfire recovery for wildlife and their habitats program.
The Foundation's project manager Eilis O'Beirne states its goals thus:
To regenerate native beehives destroyed by the bushfires and to rescue hives at risk due to urban development

To use these hives to propagate more hives.
"From a single mother hive of about 10,000 bees, over a period of five years, five hives can be propagated, with an increase of 50,000 bees," Eilis explains.
Following on from Edoardo's initial interest, the Foundation's focus is community education on the importance of native bees to the environment. So, its beehives will be predominantly located on public land, in schools, parks, and community centres.
Eilis has been working on community projects for the state and local governments for more than 25 years and says the Foundation's focus is on conservation, education, innovation, and sustainability. Education programs for early childhood centres and universities are next on the agenda.
| | |
| --- | --- |
| | The Foundation's focus is community education, so its beehives will be predominantly located on public land such as this school in Newtown, Sydney. |
The second phase of the project is aimed at the social and economic recovery of the worst bushfire-affected areas in New South Wales and Queensland, with the help of Aboriginal Land Councils and the Australian Men's Shed Association. For native bees are not only beneficial to the regeneration of the country's forests and native flora but also valuable pollinators of farm crops such as melons and mangoes.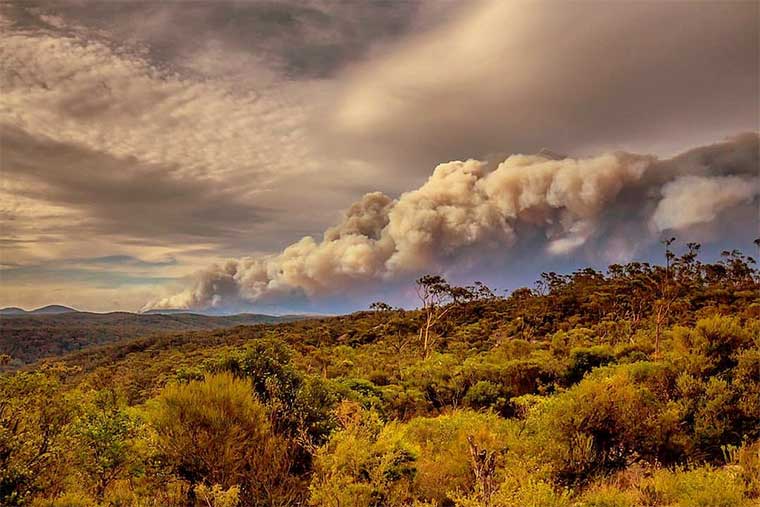 Gosper's Mountain, Australia bush fire Meganesia, CC BY-SA 4.0, via Wikimedia Commons
Being a charity, the Foundation relies on sponsors and volunteers to carry out its work. Fortunately, there is a well-established practice of volunteering in Australia. The Foundation's hives are constructed by the Bayside and Mortdale Men's Sheds in Sydney, using sustainably grown Paulownia timber.
Men's Sheds are a grassroots phenomenon unique to Australia. They are diverse in structure and function but common in purpose – to provide a space for men conducive to learning and sharing information. The modern Men's Shed is an updated version of the backyard shed that has long been a part of Australian culture. It is a community-based, not-for-profit organization whose primary objective is to advance the wellbeing and health of its members in an atmosphere of old-fashioned mateship. Its members come from all walks of life – the bond that unites them is that they have time on their hands and would like to do something meaningful with it.
The hives built by the Men's Sheds are made to withstand heat and pests, and to increase airflow to the brood via plenums designed for ventilation. The Foundation is looking to expand this partnership with Men's Sheds throughout New South Wales, to provide free hive boxes to bushfire-affected communities.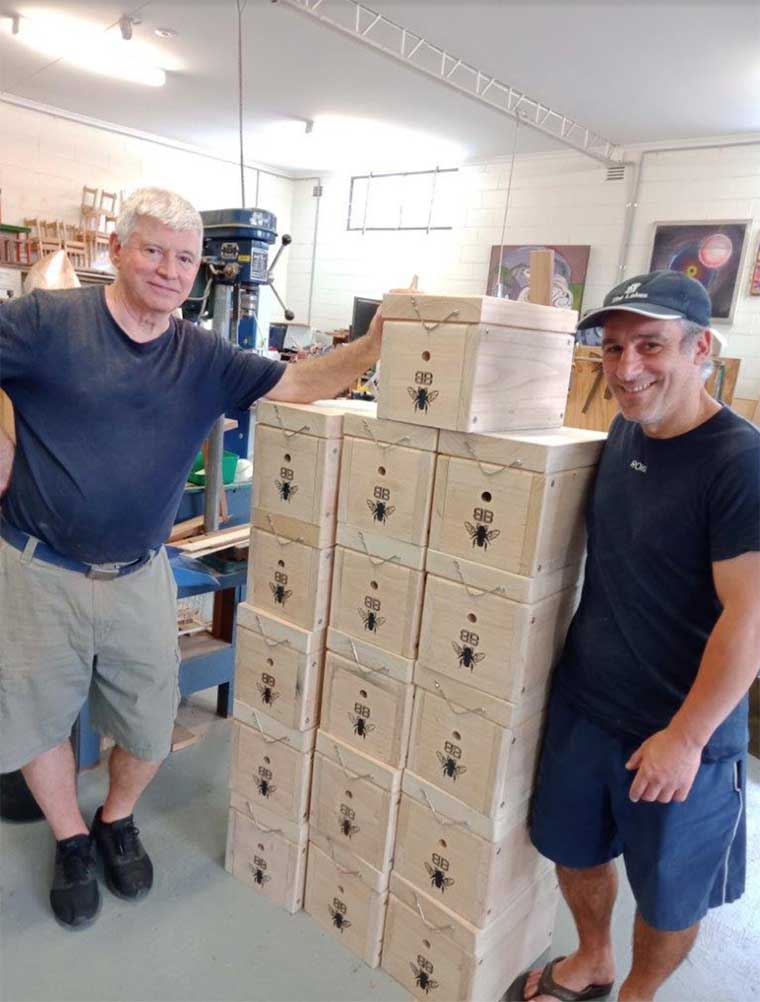 Costa (left) and Saverio with some beehives made by the Bayside Men's Shed.
Electronics engineer and master beekeeper Peter Atkins is responsible for the design of the Foundation's hives. Since Australian native bees are critical for pollinating native flora, Peter follows the environmental sustainability principles of the early meliponists (stingless beekeepers) rather than their modern counterparts' practice of commercial exploitation of European bees.
There are nearly 2,000 species of Australian bees, from the world's smallest bee, Euryglossina spp., measuring a tiny 2mm, to the fat and furry Amegilla dawsoni at 24mm. The Foundation's focus though is on the Tetragonula carbonaria, T. hockingsi and Austroplebeia australis stingless bee species endemic to eastern Australia. Native Australian bees have evolved to specialise and thrive in Austalia's unique climate. 

Left: Australian native Amegilla dawsoni, or Dawson's burrow
Right: Stingless honeybees in Australia
Australian native bees are tiny and fragile and don't come out of their hives unless the temperature is over 18 degrees Celsius. Nor do they produce much honey and so are not commercially attractive. Moreover, they must compete with the introduced European bees so that, when they finally venture out of their hives, the flowers they visit don't have much nectar left.
So, they need a little help from us.

Left: The beehive of a stingless bee colony.
Right: Australian native Amegilla bombiformis or the Teddy Bear bee.
As Markus Imhoof and Claus-Peter Lieckfeld point out in their award-winning documentary and associated book More than Honey:
"If 70 percent of all cattle or 30 percent of all chickens were to die annually, states of emergency would be declared everywhere. The death of bees is at least that dramatic and with even more far-reaching consequences."
The authors expose the human behaviors that are contributing to the decline of the bee population that, if left unchecked, could contribute directly to a world food problem.
How Can You Help?
The Foundation is actively looking for volunteers and sponsors to become involved with the project. For more information visit their Facebook page Billion Bees.
You can also alter your behaviors to support local bee populations by purchasing organic pesticide-free foods. Be kind to pollinators: set up small drinking stations and find ways to make your yard more bee and butterfly-friendly.  Some native Australian bees burrow under houses, they are harmless to you, so be a good neighbor and let them move in!
Learn, Discuss, Share
While Australia's bees are often called stingless, they do have stingers, but they cannot sting. Many bees may bite as a defensive mechanism.

Some native Australian bees are better suited to pollinating local flora because they are buzz pollinators and pollinate simply by buzzing near the plants.

The rise in feral European honeybees creates competition for native Australian wildlife, including black cockatoos and other nectar collectors.

Changes in agriculture practices support a rise in the European honeybee population, but Australia's native bees are better evolved to coexist with Australia's flora and fauna with less competition and more efficient pollinating.

Native bees are threatened by climate change, bush fires, pesticides, changes in farming practices, and urbanisation.
About the Author: Gita Sankaran

Gita Sankaran has worked for many different publications in Singapore and Australia and has a special interest in medical publishing. She is currently a freelance writer and editor based in Sydney.
---