Macclesfield Gravity Festival
The Macclesfield Gravity Festival (referred to as Gravfest by those in the know) will next be held on the weekend of April 8/9, 2017. Website here, Facebook here.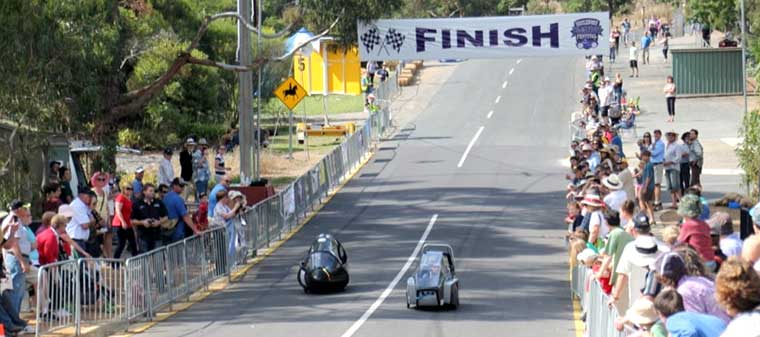 Fred KEAL gives a very good introduction:
The entirely spurious history surrounding the event is that Dr Boris Maccles came to the Battunga region of South Australia in 1840 and discovered there is much more gravity here than anywhere else in the world. It has since been discovered that a small town in Guatemala has a similar level of gravity but it is quite jagged and nowhere near as smooth as Macclesfield gravity.
Further research by Dr Maccles revealed a deep vein of daftness runs under the town and bubbles up at the silly spring on Davenport Square to power the gravity. The local effect created by the pull of the daftness is known as a 'Macclesfield'.
The raw daftness has been purified and made stable through a patented daftration process since 1849. Macclesfield now exports the purified product to captains of industry and politicians to produce ludicrous ideas and laughable policies in the expectation of promotion or re-election. The recent federal elections were a very busy time in Macclesfield!
The true history is that Fred KEAL had plans to set up a cart race in England but pulled up stumps and arrived in Macclesfield in December 2007, muttering of what might have been. His children then told him to stop muttering and set one up here.
The first Gravfest was in 2013 and it was a roaring success, but one day was not enough time to run all of the races so he expanded. In 2014 the event ran for two days but a crash at the end of the last day made Fred consider whether it should continue. The wave of support from the community and people actually involved in the crash made him pick it up and carry on in 2016.
Gravfest '16 was a glorious return with a much improved track and better safety systems and now we look forward to Gravfest '17 on April 8th & 9th next year.
Fred is a musician, of sorts, and was challenged to write a ditty for the event so he did, and sang and played, and it is attached for you to listen to in stunned silence.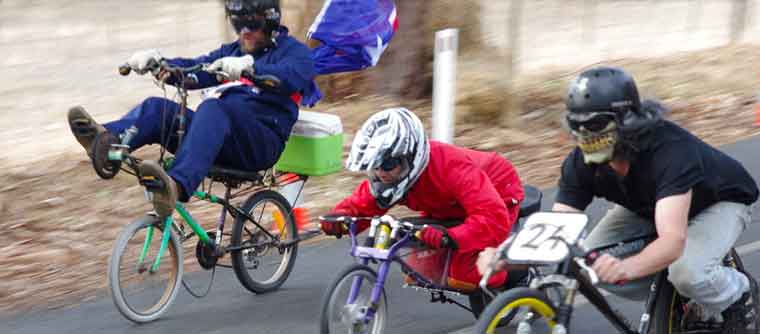 ---