Then and Now: Images of Macclesfield
This page of the website will display old photos of Macclesfield places and environs, and how they appear now.
Many of these images are provided by Suzanne Opitz of Opitz Photography in Macclesfield.
Location 1: Venables Street, the main street of Macclesfield, looking south. The old street gardens from the 1930's, now gone, can be seen on the left, with the Macclesfield Hotel and the Institute Hall further on. Suzanne's photograph, as with her others below, was taken in 2015.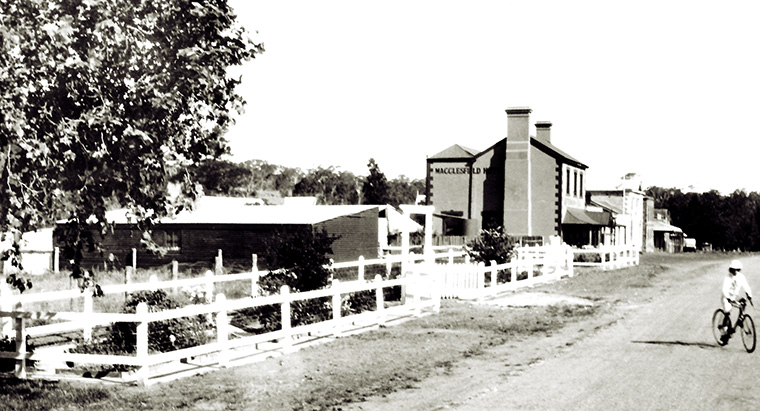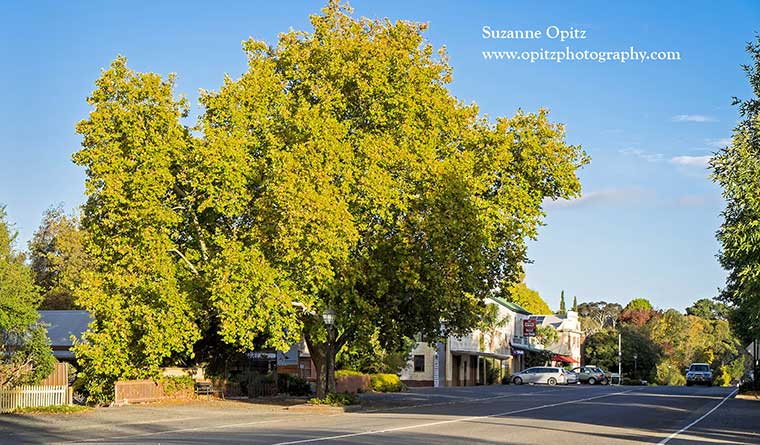 Location 2: Uniting Church - In 1857 the foundation stone of the Wesleyan Church was laid. It was built from local stone by Mr Ward who was also a carpenter and undertaker. The vestry of red brick was built in 1936 by the Trigg brothers of Mount Barker. Sturt Street Bridge was originally a road bridge,with the current foot bridge being built in 2003 on earlier stone foundations from about 1850.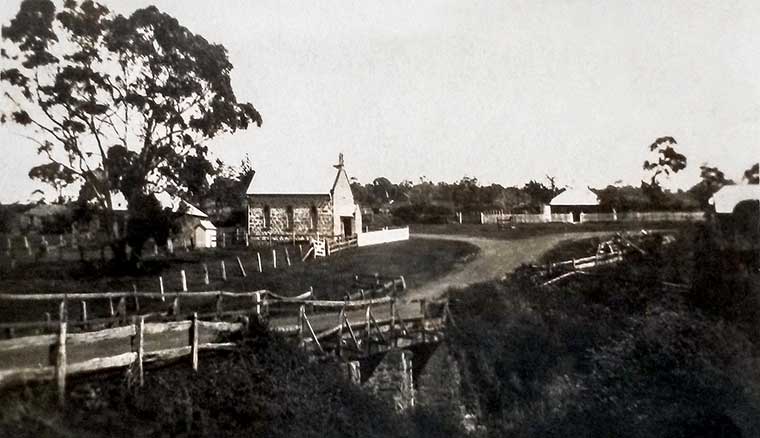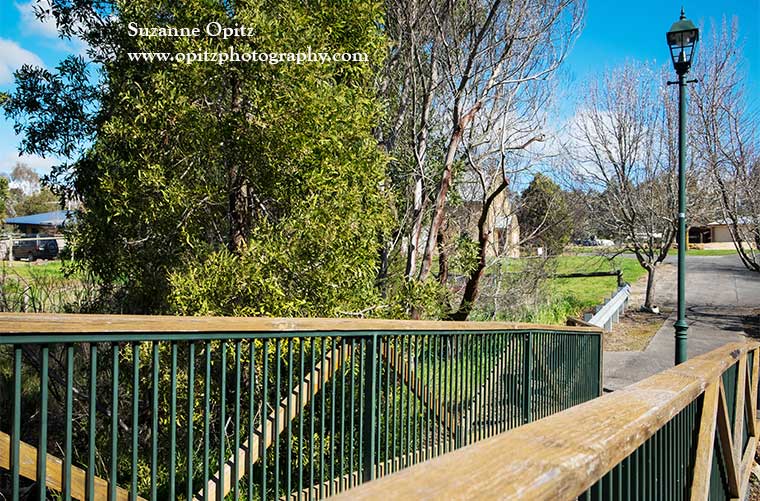 Location 3: Venables street looking south. Note the narrow road, puddles and tyre tracks. And the northern chimney that is not present nowadays.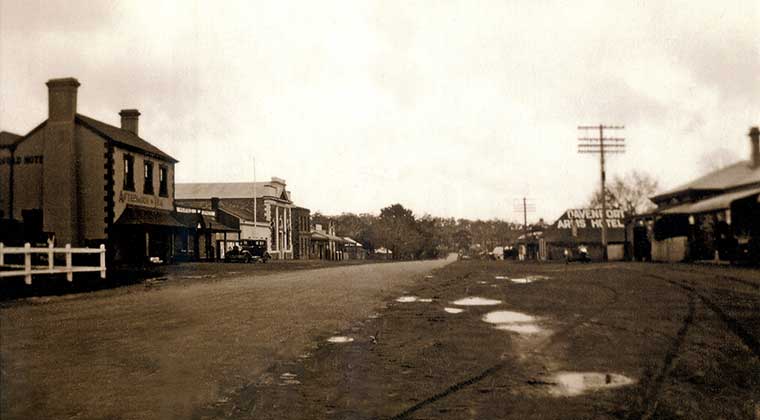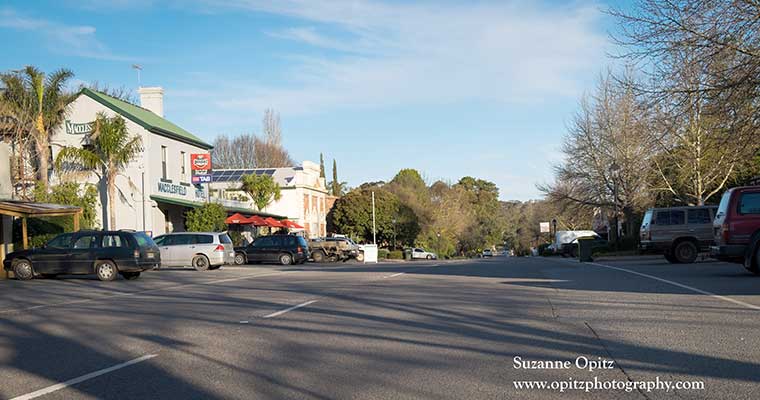 Location 4: Anglican Church - St John the Baptist Church was built using local marble in 1926. Directly behind was situated the first tennis courts. When constructed they were 'not to encroach on the twelve feet of public road' which was the continuation of Searle Street. The War Memorial was built in the 1920's from local marble, then was moved from Davenport Square to the RSL building in 1991.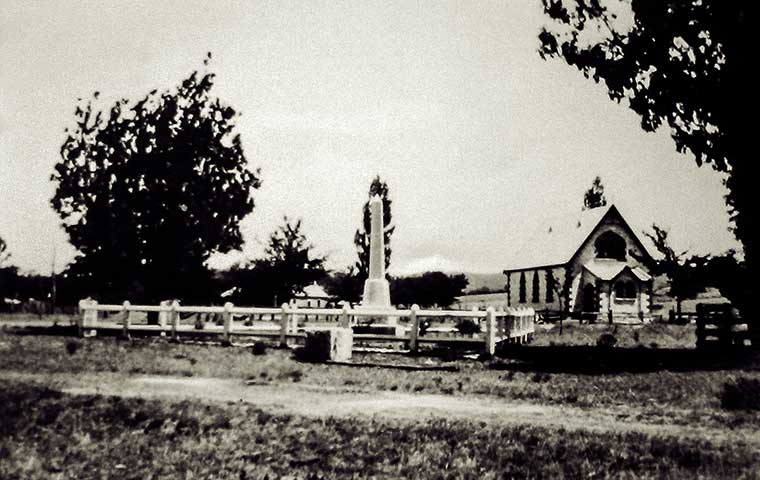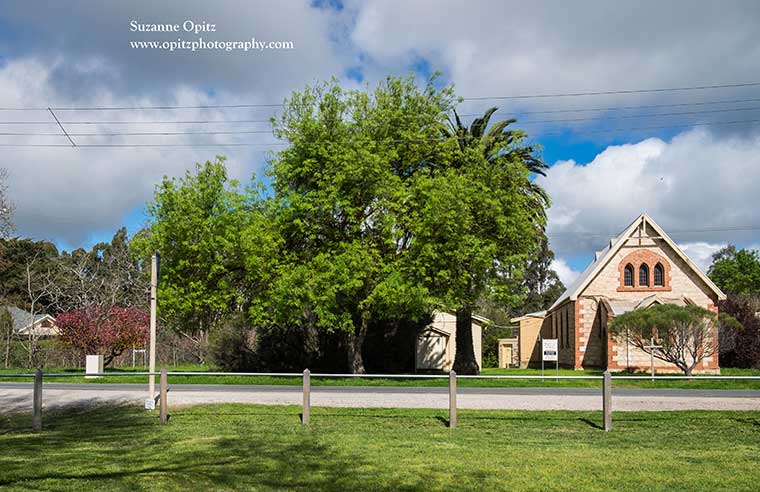 Location 5: The local store, with petrol pump.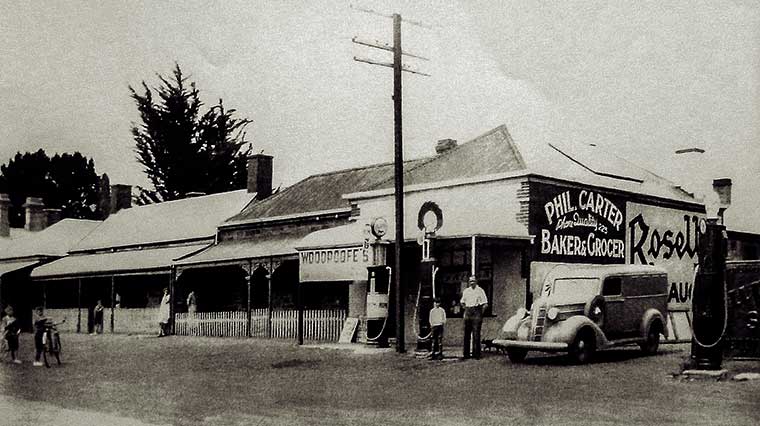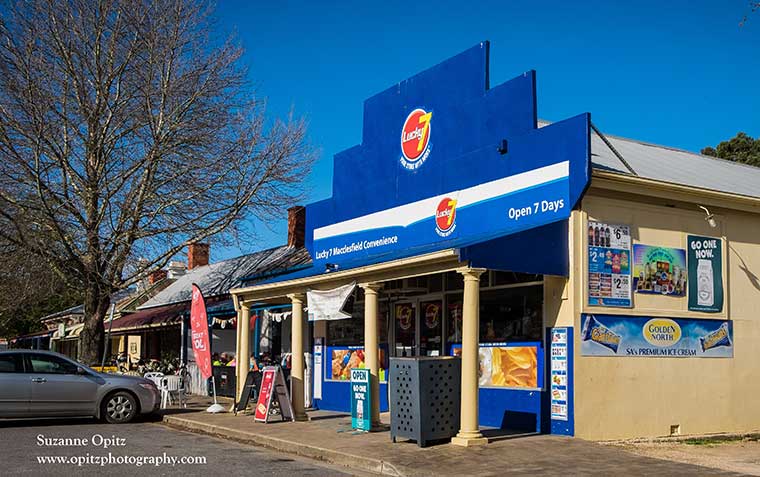 Location 6: The Macclesfield Mechanics Institute. Note the projection box on the front of the building - this was installed to show the Avon pictures in 1947. It continued to show on a weekly basis until the 1960's, and the box remained in place until the 1980's.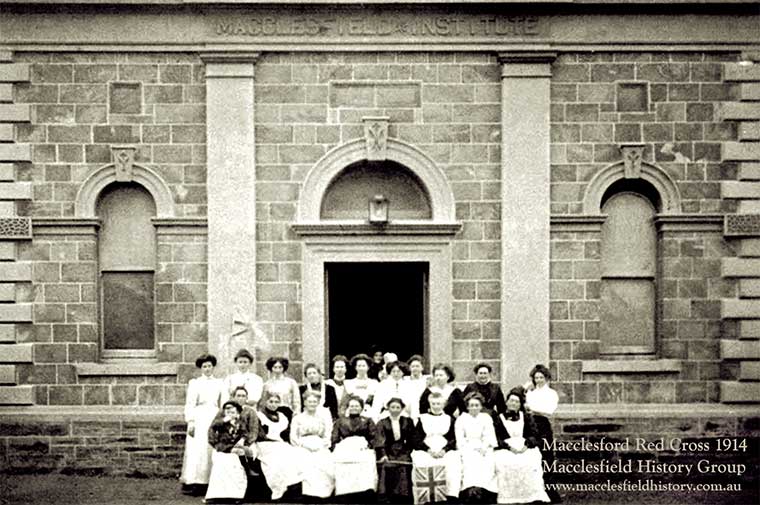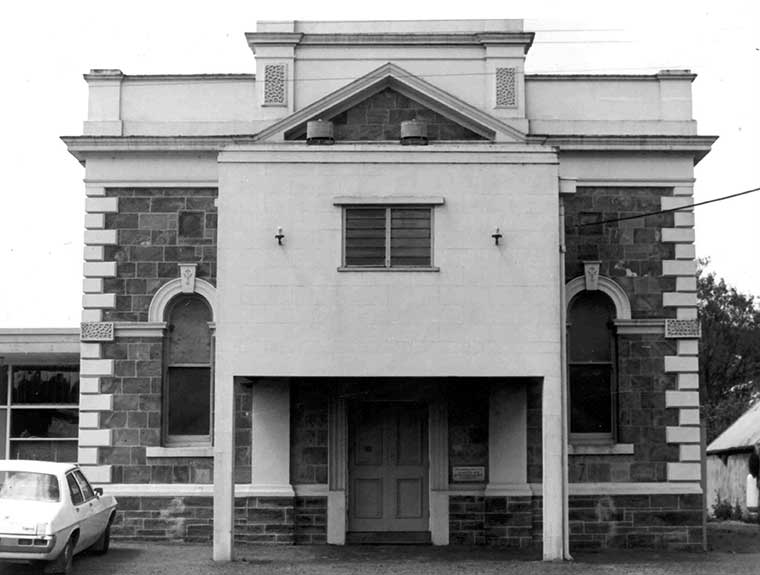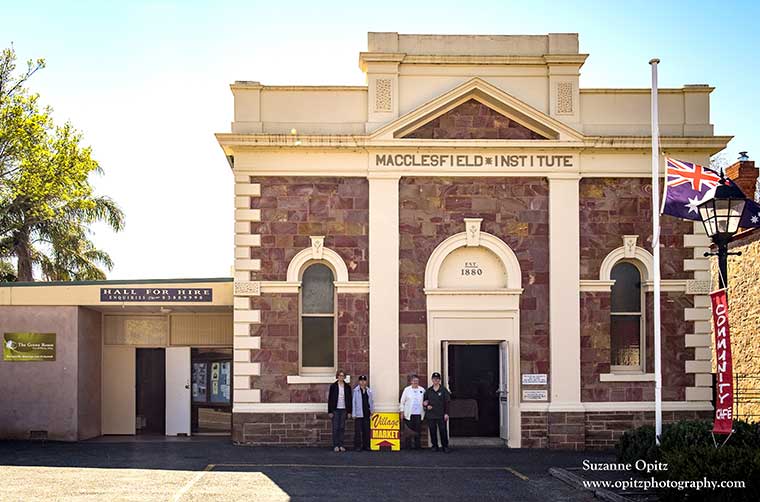 Location 7: The Macclesfield Hotel - in 1926 Nellie E Melville was the publican. A second story was added in 1882. One licensee, Albert McDermott, established a shop next door in an old building (alongside the institute), later used as a supper room, library and Council Chambers. It was demolished and replaced by the present supper room/kitchen in the 1960's.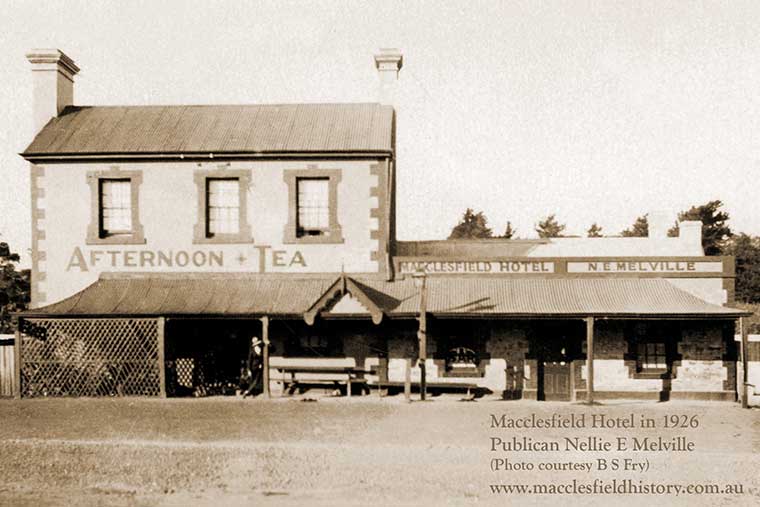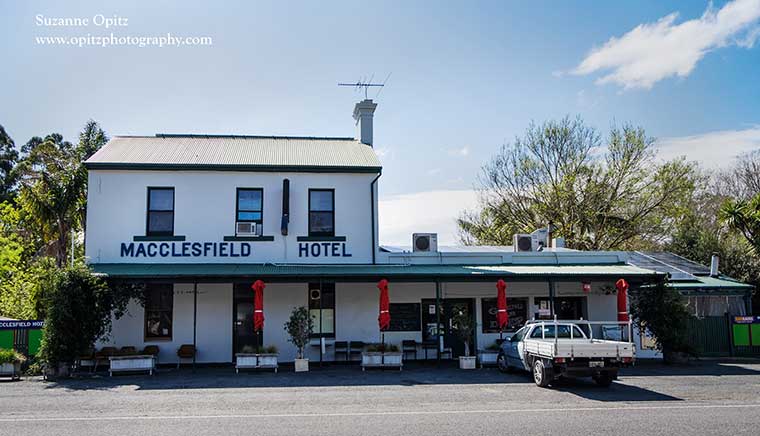 Location 8: Three Brothers Arms - established by 1843. The lounge area and beer garden now cover what was once an open fronted yard with buildings on three sides - stables, harness rooms and coach shed - and the ostler's quarters were above the feed room and were reached by a ladder. The variation in the front pavement shows where a wooden door opened from the street to the cellar.